Name: Rural Schools
Area: Education
Who we help: Girls and boys between six and twelve years old who attend schools in rural areas.
Objectives: Promote human development, strengthening skills through the formal teaching of English, computer and art.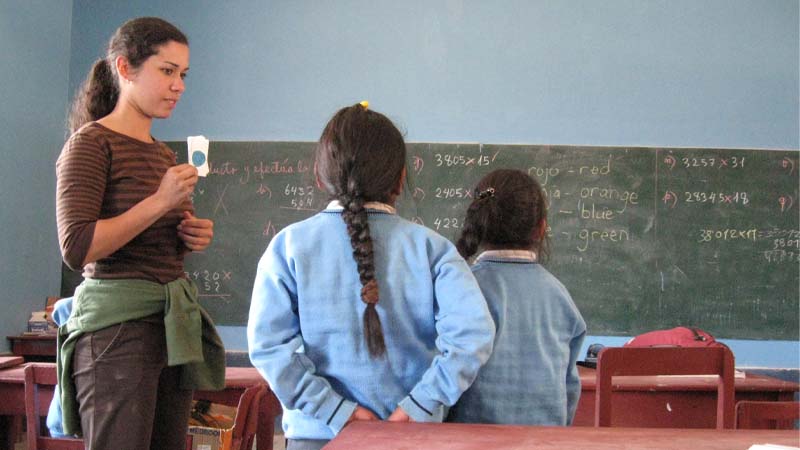 Rural schools are primary education centers. They depend economically on the Peruvian state and they provide formal education for children between 6 and 12 years of age. In these schools the lack of professionals and the lack of a proper budget make it impossible for children to have activities that adequately complement traditional education, making this an incomplete education.
Promover el desarrollo humano e intelectual de los niños.
Contribuir al desarrollo y la mejora de la calidad educativa.
Mejorar las oportunidades de los niños dándoles herramientas que los colegios normalmente no pueden dar.
Expand Peru through the Rural Schools program dictates different and varied courses that allow children to acquire different knowledge and skills such as computing, English, art, among others. That is why we need your help to improve the educational level of our schools and help in this way so that children have a good education and a better future. 
The important thing about working as a volunteer in this project is the interaction with the children, they need a lot of attention and dedication. According to their abilities, the volunteer can choose the course that can best develop them, between: sport, dance, music, languages, art and computing. If you have some different qualities let us know so that we can organize something special. Remember that everything that can contribute to the personal and emotional growth of children is useful and necessary.