Founded on August 16, 1990.
International volunteer projects.
We are a Peruvian organization which has been working for more than 19 years in social, educational and medical projects, with the objective of improving the standard of living of the most needy and vulnerable populations of the central Andes of Peru. 
"We carry out responsible work that guarantees affected populations and volunteers a positive, safe and high impact experience, directly contributing to the integral development of people in extreme poverty and social risk."
Expand Peru was founded in the city of Huancayo / Peru, on August 16, 1999. It works in marginal urban and rural areas with children and youth with social risks and in a state of abandonment.
Expand Peru promotes volunteering as a mechanism that provides personal help to different social, educational and medical assistance centers. It is an organization in which very different people work, regardless of their nationality, race or religion.
Expand Peru is financed through volunteers and their own economic activities, we do not depend on international, national or public funds. It is not a political, religious, or commercial organization, we do not participate in any ideological movement.
To develop, promote and implement aid projects to contribute directly to the overall development of people living in extreme poverty and risk in central Peru.
Conduct serious and responsible work that will guarantee beneficiaries, staff and volunteers a high-impact experience.
Give volunteers from all over the world the opportunity to develop personally and professionally using their knowledge, skills, abilities and talents.
 
We assume social, ecological and economic responsibility in the management of all projects, which have been designed avoiding the alteration of the social and natural environment in which they are developed, thus fostering respect for local cultures and their environment. In each intervention area, a contribution is made that transcends time.
In the planning and execution of all our projects, relations with the intervention communities, volunteers, coordinators, families, children and adolescents, are developed in harmony and mutual respect.
We promote activities which contribute to the sustainable development of the community, in each area of intervention a contribution is made that transcends over time.
We promote volunteering projects as a cultural exchange mechanism that generates development and provides assistance to populations in need.
It is composed of professionals with a lot of experience in the different areas that an organization like ours requires. We work for the benefit of our society and each of us is committed selflessly with the objectives of our organization.
Has studied of Business Administration and Tourism. He is responsible for the administration, management and overall coordination of our organization, its projects and programs. He is the founding partner and current president of Expand Peru. 
Liliana Torres
Communications and PR
Lili is the youngest of the team, but already has a lot of experience in the social and cultural field, she studied Communication at the University of Lima and has worked in different public and private institutions. In our organization she is responsible for communications, social networks and public relations.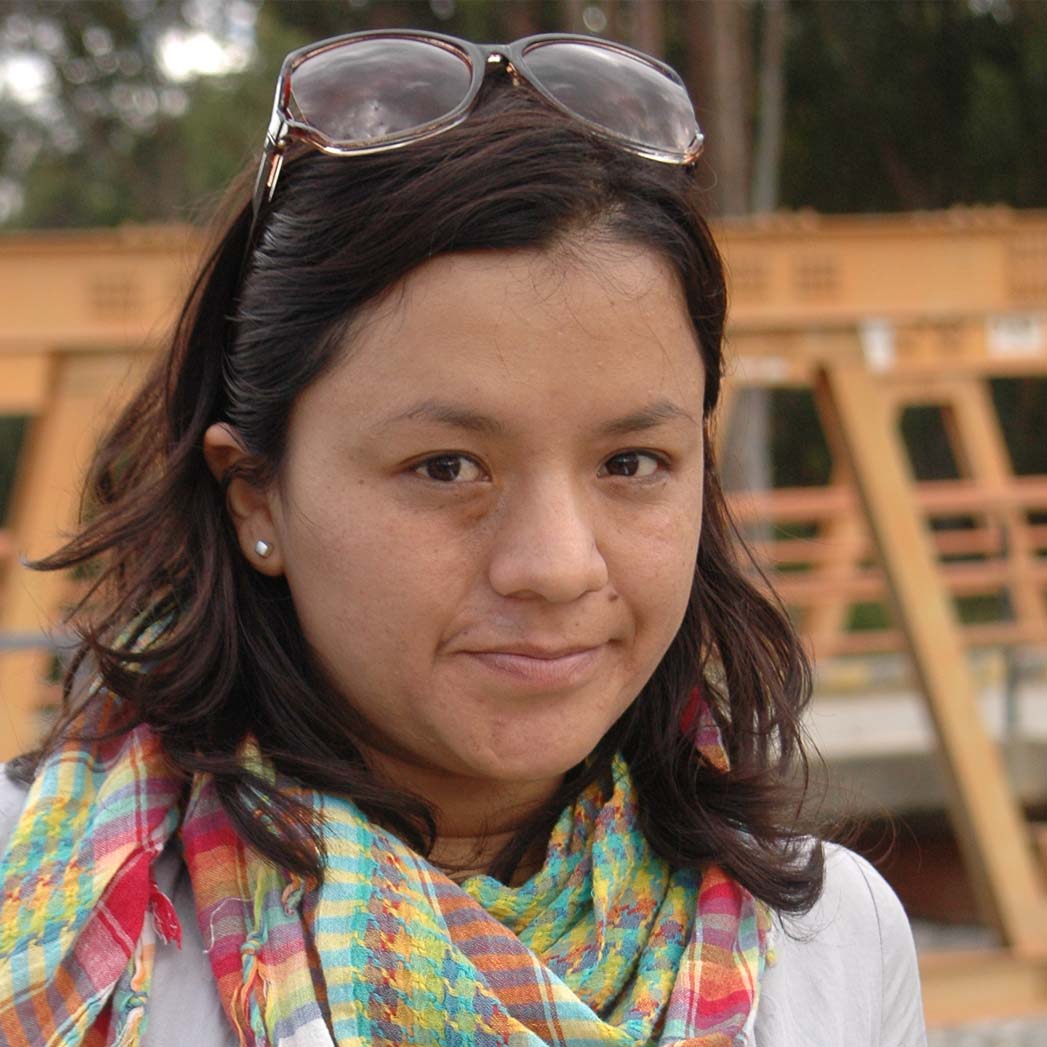 Ingrid Killick
Project manager
Ingrid Killick C. is a social worker by profession and she understands better than anyone the importance of helping other people, she has worked with children in different assistance centers and orphanages, in our organization she is in charge of coordinating the projects and the work of volunteers. 
Maïwenn Bertotti
Volunteer Coordinator
She is a 22 year old, French student who works with Expand Peru as volunteer coordinator. She is in charge of organizing community life in the volunteers' house so that the experience is as enriching as possible.