Name: Street children
Area: Social Education
Who we help: Children who live and / or work in the streets of the city of Huancayo.
Objectives: To assist and take care of children, offering specialized and integral attention, which for reasons of poverty or labor exploitation, live and work in the streets, selling or begging.
The Street Children Program aims to work towards the goal of restoring the rights of children and adolescents living and working in the streets, achieving their social reintegration and adequate integral development to prevent further exposure to risks. This project caters to minors who, for different reasons, are on the streets carrying out work or begging activities, by necessity or in a forced way by elders.
Children and adolescents with or without family ties that are living in the streets partially or totally, without rights and exposed to situations of risk.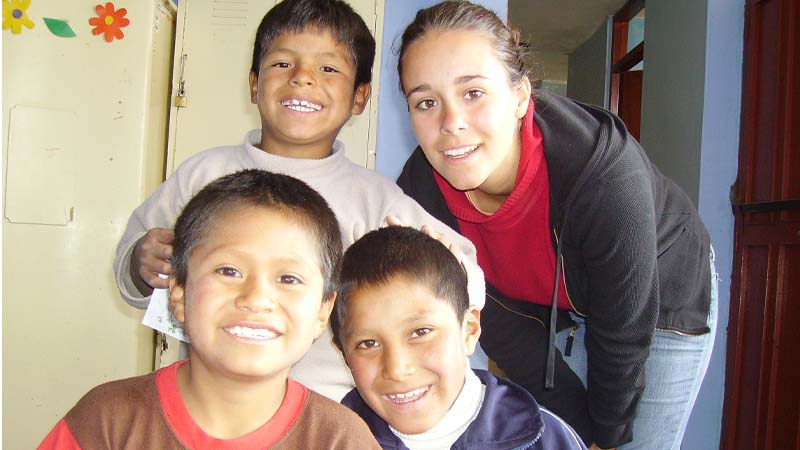 Provide specialized care and comprehensive protection of children and adolescents in street situations, in places free of risk and guided by "Educators".
Strengthen family ties
Develop strategies and activities to ensure that children and adolescents in street situations have an adequate integral development.
Apply activities that generate attitude changes in children and adolescents in street situations.
The project involves professionals (social workers, psychologists, educators, etc.) who care for children in different locations, located in strategic areas of the city, each serving approximately 30 children; in the city of Huancayo there are 5 intervention sites covering a local protection network.
This project needs a lot of different help, here we list only some ideas, however this depends on the characteristics of each volunteer and their desire to help.
Recreation: workshops, spare time, sports, cultural activities, etc.
Training: school support, workshops, training, etc.
Professional attention: medical, psychological, legal, etc.